Keto Vodka Lemonade
by KetoFocus.com
A delicious cocktail that can be enjoyed any time of year is a Vodka Lemonade. This sweet and sour lemonade is sugar-free. Just add a couple splashes of your favorite vodka and start sipping on this deliciously boozey keto vodka lemonade.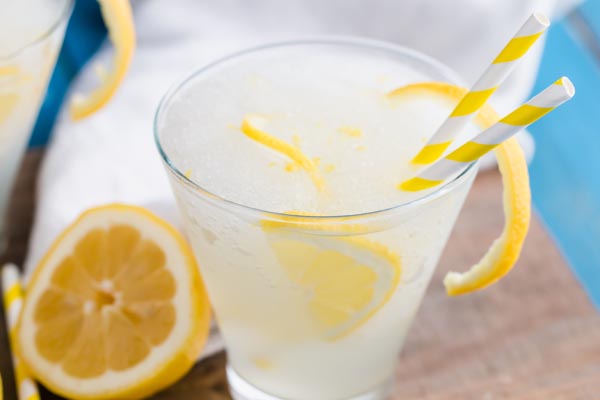 Just because you are on a keto diet doesn't mean you can't enjoy a blended cocktail every now and then.
This keto vodka lemonade recipe has all the elements of a perfect beach cocktail. This sugar-free beverage is slightly sweet, mildly tart and blended to form a fun umbrella drink you should drink poolside during the warm weather season.
This recipe for low carb vodka lemonade is naturally gluten-free and sugar-free and will help get the party started if you are have friends and family over! Make these along with other refreshing keto cocktails, like a low carb margarita, sugar free strawberry daiquiri or a keto mojito.
You can easily turn this into a strawberry vodka lemonade by using sugar-free strawberry lemonade. Or if you are fighting a hang-over the next day, make a charcoal lemonade drink with any leftover keto lemonade you may have.
Subscribe to the KetoFocus YouTube Channel
With 100s of videos and millions of views, Ketofocus is one of the most popular Keto channels on YouTube.
Keto Vodka Lemonade Ingredients
4 cups of water
1 cup ice
1 cup of freshly squeezed lemon juice or concentrate
1/2 cup monkfruit or use sweetener of choice
pinches of salt
8 oz vodka