596 Low Carb Recipes for the Keto Diet
Breakfast, lunch, dinner and more - low carb recipes and dishes for the keto diet.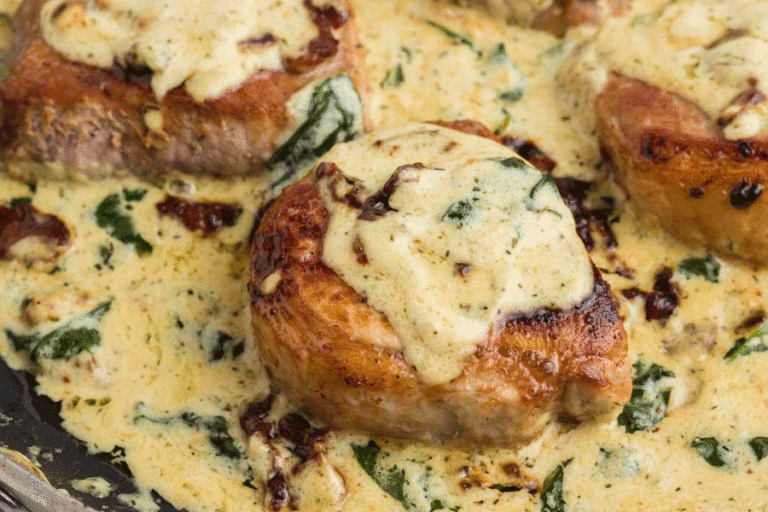 Creamy Pork Chops
Quick to prepare, this hearty one-pot recipe features juicy pan-seared pork chops enveloped in a creamy Dijon, spinach and bacon sauce. The savory bacon and tangy Dijon kick from these creamy pork chops will have your family coming back for seconds.
See the Recipe