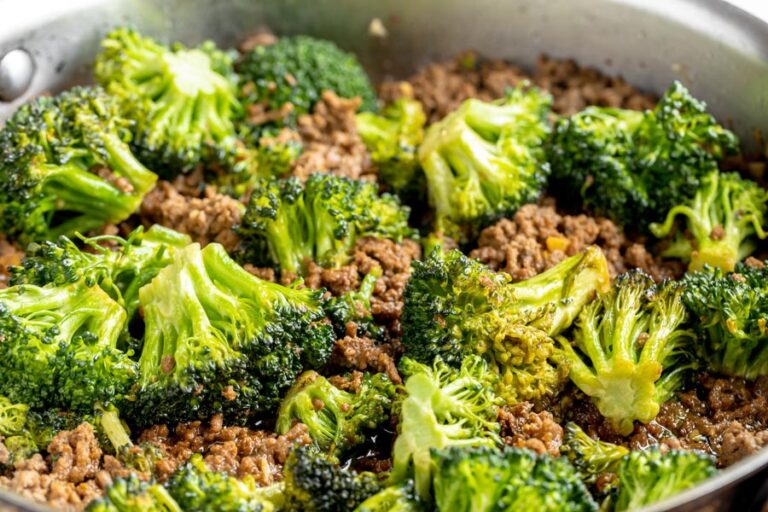 Keto Beef and Broccoli
It's easy to enjoy the flavors of the East on a low carb diet with this keto beef and broccoli recipe. Toss ground beef, garlic, soy sauce, sesame oil and broccoli in a skillet and cook for 10 minutes.
See the Recipe
Keto Dinner Ideas
Whether you are looking for easy keto dinners for a busy weeknight or a lavish, elegant keto meal to serve to your sweeties, we have your next dinner covered. Browse through a vast collection of easy keto meals, keto comfort classics, instant pot recipes, air fryer keto meals, and sheet pan dinners.?