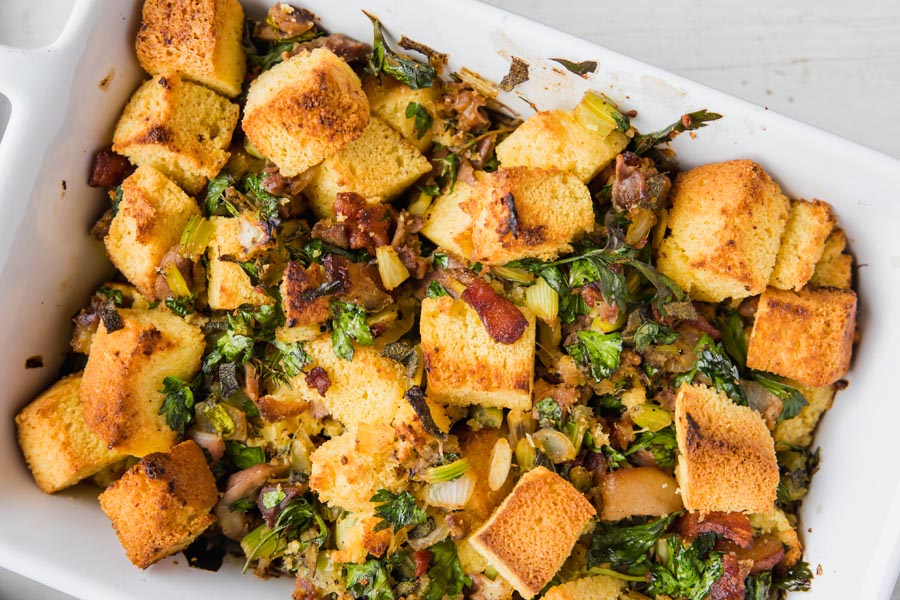 Keto Cornbread Stuffing
Full of savory bacon, gizzards and fresh herbs, this keto cornbread stuffing has unbelievable flavor. This low carb holiday side dish starts with an easy keto cornbread recipe that is mixed with all the fresh ingredients found in traditional dressing but without the carbs! Make ahead instructions included.
See the Recipe
Keto Sides Ideas
This collection of keto side dishes don't just play the supporting actor, sometimes they are the star of the show. From mashed cauliflower to keto potato salad, you'll find something in here to add to your dinner table or bring to your next potluck.?