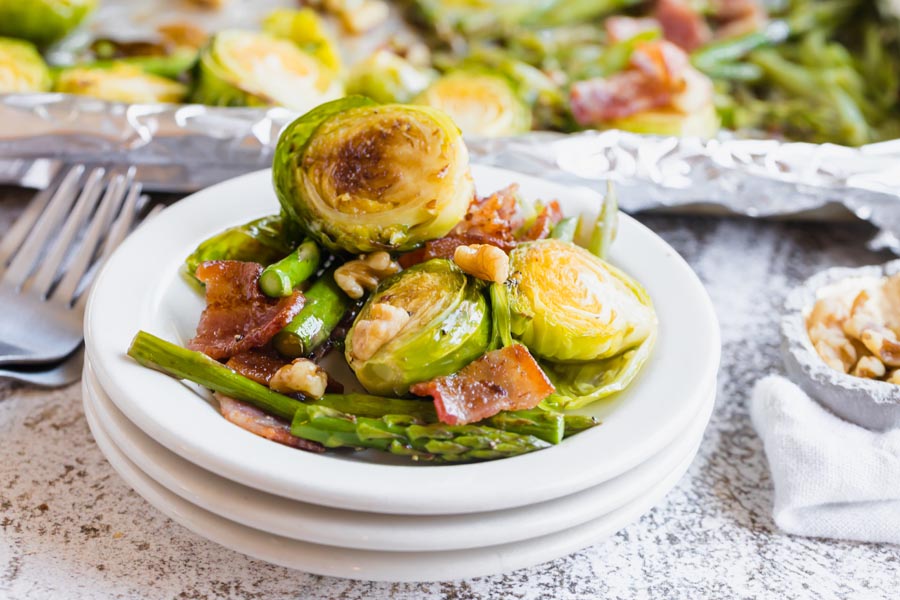 Baked Brussels Sprouts with Bacon
A no-mess, sheet pan side dish that transforms into a colorful salad loaded with tons of roasted vegetables, topped with bacon, walnuts and tossed in a low carb balsamic dressing.
See the Recipe
Keto Sides Ideas
This collection of keto side dishes don't just play the supporting actor, sometimes they are the star of the show. From mashed cauliflower to keto potato salad, you'll find something in here to add to your dinner table or bring to your next potluck.?