Low-Carb Hot Dog Buns
by KetoFocus.com
Finally you can have a bun that is gluten-free and low carb to hold your hot dog and all of those delicious ball park toppings with this easy, homemade keto hot dog bun recipe.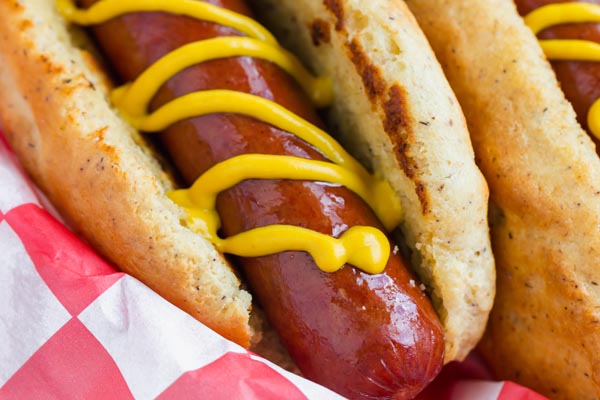 I know you have been missing a good hot dog bun on the keto diet. Me too! So I had to come up with a simple solution of the bunless hot dogs we have all be eating. This recipe for keto hot dog buns is easy to make, plus you can prep them ahead of time so you can enjoy a delicious hot dog worthy of the ball park any day of the week!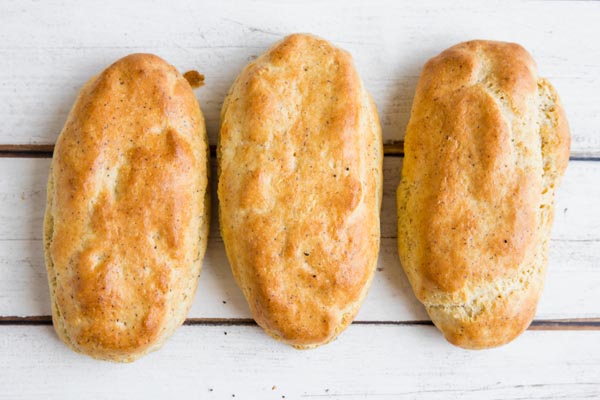 This recipe for low carb hot dog buns is gluten-free and not made from fathead dough as many other keto recipes for bread are. It still tastes delicious and produces a thick, bun perfect for holding your hot dog and all the mustard and ketchup you can squirt on!
Subscribe to the KetoFocus YouTube Channel
With 100s of videos and millions of views, Ketofocus is one of the most popular Keto channels on YouTube.
Low-Carb Hot Dog Buns Ingredients
Low-Carb Hot Dog Buns Directions
Preheat oven to 400 degrees.

In a medium bowl, whisk or sift together dry ingredients. Sifting ingredients is preferred to get a finer texture.

Add eggs, melted butter and sour cream to dry ingredients. Mix until combined.

Wet your hands with some water or oil in order to handle the dough. This will prevent the dough from sticking to your hands. Grab a handful of dough, form it into an oblong hot dog shape and place on a parchment lined baking tray. Continue with remaining dough. You can form your desired size. I can make about 5 normal sized hot dog buns with this recipe. Evenly place dough balls on the tray spacing about 1 inch apart.

Bake at 400 degrees Fahrenheit for 12-13 minutes or until slightly hardened on the outside and spongy to the touch. Let cool for 3-5 minutes before slicing.