Keto Chili
by KetoFocus.com
You will be remissed if you do not try my keto chili con carne!
This easy keto chili recipe is one of the best keto meals you will have. The chili recipe calls for a few simple ingredients but it packs loads of flavor and does not have any beans. Plus, this low carb chili can be made up in an instant pot and ready on your dinner table in 15 minutes! Don't worry...it's okay if you don't have an instant pot, you can make this keto chili in a slow cooker or stove top.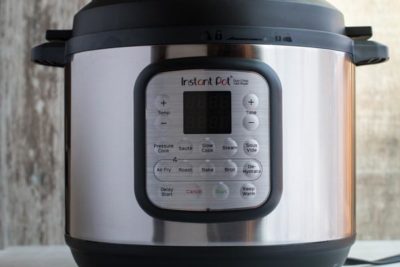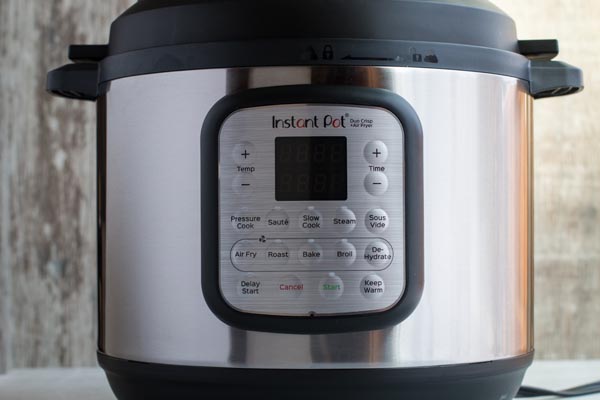 How do you make easy keto chili?
Keto chili, like traditional chili can be made in a large number of ways and variations (see my keto white chicken chili as an example), for this recipe, we focusing on making it EASY! Add some keto cornbread and you have an amazing meal!
Slow Cooker is the easiest
Yes, you can cook this keto chili in a slow cooker and it is the easiest, as you add  your ingredients and lets the slow cooker go to work. However it takes the longest!
Add all the ingredients in the slow cooker, cover and turn on. Cook it on low setting for 7 to 8 hours or high setting for 5 to 6 hours.
Instant Pot is the fastest!
The instant pot cook time takes a little over 15 minutes but has more steps then the slower cooker.
The instant pot recipe for chili has 2 major parts:
Browning of the beef and sautéing of the vegetables
Pressuring cooking
There are more details in the recipe instructions below.
Stove top is hardest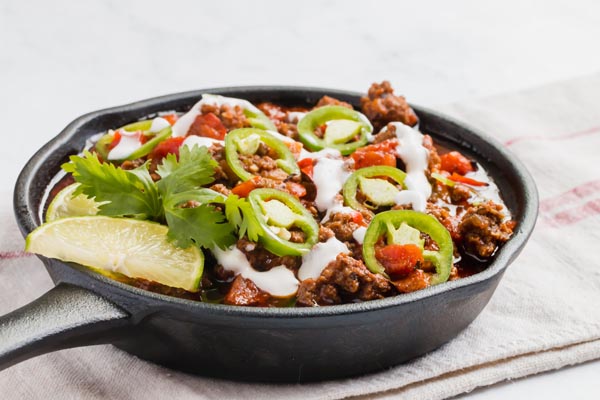 To make this chili on the stove top, brown the ground beef with 1 tablespoon of oil in a stock pot over medium high heat until cooked through.
Once cooked and no longer pink, remove ground beef and add in remaining oil, onion and bell pepper. Sauté for a couple of minutes then add in garlic, jalapeno and seasonings. Sauté for another minute.
Add in diced tomatoes. Bring to boil, then reduce heat to low. Simmer for at least 30 minutes. The longer the keto chili simmers, the better it will taste.
Subscribe to the KetoFocus YouTube Channel
With 100s of videos and millions of views, Ketofocus is one of the most popular Keto channels on YouTube.
Keto Chili Ingredients
3 tablespoons avocado oil
1 pound of ground beef
1.5 teaspoons salt
¼ onion, diced
1 red bell pepper, diced
1 jalapeno, seeded & diced
3 garlic cloves, minced
2 tablespoons chili powder
1 teaspoon cumin
1 teaspoon oregano
1 (13.5 oz) can diced tomatoes
Keto Chili Directions
Set the instant pot to the sauté function.

Add oil, beef, onion, bell pepper, jalapeno, garlic, and salt to the pot

Ingredients

Avocado oil
Ground beef
Onion
Bell pepper
Jalapeno
Garlic
Salt

Cook on sauté function until beef is browned and vegetables are softened.

Stir in seasonings and cook for 1 minute.

Ingredients

Chili powder
Cumin
Oregano

Add tomatoes and stir to combine.

Cover and pressure cook for 8 minutes.

Quick Tip
If cooking from frozen, dump all frozen ingredients into the Instant Pot with 1 cup of water. Pressure cook high for 15 minutes.

Let pressure release naturally before venting out excess steam.

Remove the lid and serve. Optionally, top with cheddar cheese.