Air Fryer Keto Chocolate Chip Cookies
by KetoFocus.com
A batch of golden brown, gooey keto chocolate chips are easy to whip up when you bake them in your air fryer.
The keto diet and chocolate chip cookies? Yes you can! Whether you want your traditional Grandma's chocolate chip cookie (but keto), or a single cookie you can make in the microwave, or this chocolate chip cookie you can make in the air fryer, the keto diet has a cookie for you!
Low Carb Chocolate Chip Cookies in the Air Fryer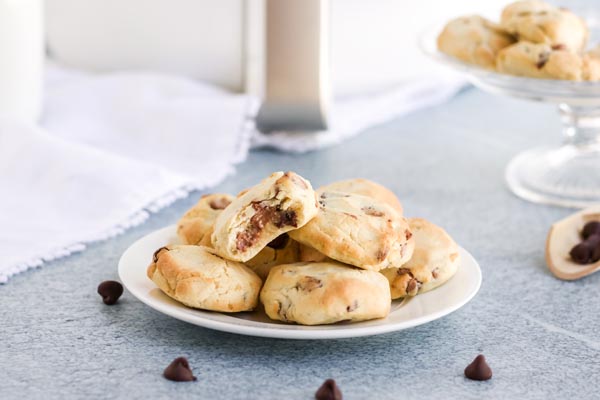 If you haven't tried making keto chocolate chip cookies in the air fryer you are missing out!
Using the air fryer toasted the outside of the cookie to a perfect golden brown while leaving the inside gooey and but baked to perfection. This easy keto cookie recipe is one that you can make up ahead of time and just bake when those cookie cravings hit.
You will come back again and again to this keto chocolate chip cookie recipe. They will remind you of grandma's cookies only low carb!
How does an air fryer bake cookies?
An air fryer works by circulating hot air around around your food, similar to a convection oven. When it comes to baking cookies, the hot air targets every side, top and bottom so you are getting even baking at every degree. This bakes up the keto cookie faster and creates a gooey chocolatey cookie.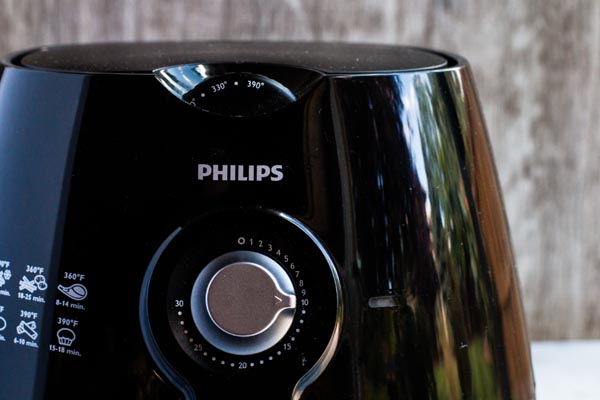 Air Fryer Keto Chocolate Chip Cookies Recipe Video
Subscribe to the KetoFocus YouTube Channel
With 100s of videos and millions of views, Ketofocus is one of the most popular Keto channels on YouTube.
Keto Chocolate Chip Cookies In The Air Fryer Ingredients
Air Fryer Keto Chocolate Chip Cookies Directions
Preheat air fryer to 350 degrees.

Sift together almond flour, coconut flour and salt in a small bowl. Set aside.

In a medium bowl, cream together butter, monkfruit sweetener, and vanilla extract.

Slowly stir in dry ingredients and mix until combined. Mix in chocolate chips. Refrigerate dough for 30 minutes to allow flavors to meld together and prevent the butter from spreading while baking.

Pinch off a tablespoon of cookie dough and roll into a ball. Place ball on a the your air fryer pan (layer down a layer of parchment paper first if your air fryer only has a wire basket) press down flat to form a cookie shape. Repeat with remaining dough, spacing around an inch apart. Bake at 350 degrees for 6-8 minutes or until the top of the cookies begin to brown slightly. Remove from the air fryer and let cool on the tray for 3-5 minutes before transferring to a cool rack.