Keto Shortbread Cookies
by KetoFocus.com
A tender, buttery keto cookie with lots of flavor and tons of versatility to cutout into any cookie shape you desire. These keto shortbread cookies are a basic recipe that you can reimagine into different cookies using different extract flavors, coatings and fillers.
Keto Shortbread Cookies Recipe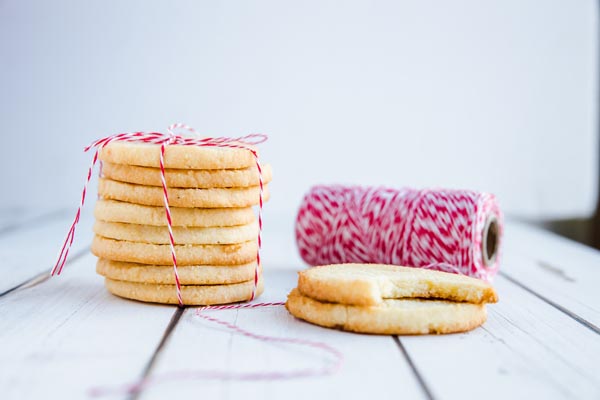 Shortbread cookies are similar to sugar cookies except shortbread cookies contain no eggs or leavening agents and shortbread cookies contain more butter to flour. However, traditional baking ratios sometimes get thrown out when keto baking because they typical baking ratios don't apply.
These almond flour cookies are one cookie you should make! They are buttery and have a delicate crumb. You can use this recipe as a base and add flavors, frostings, and toppings to create different combinations of cookie treats. You are even able to make cookie cut outs with this recipe!
Subscribe to the KetoFocus YouTube Channel
With 100s of videos and millions of views, Ketofocus is one of the most popular Keto channels on YouTube.
Keto Shortbread Cookies Ingredients
1 1/2 cup blanched almond flour
1/4 cup coconut flour
1/4 teaspoon salt
3/4 cup unsalted butter, softened
1/2 cup monk fruit
1 teaspoon vanilla
Keto Shortbread Cookies Directions
Sift together almond flour, coconut flour, and salt. Set aside. Do not skip this step as it creates a fine, delicate cookie texture.

Cream butter and sweetener

In a medium bowl, cream together butter, monkfruit and vanilla extract.

Combine dry ingredients with wet ingredients

Slowly stir in dry ingredients. Mix until combined.

Move cookie dough to a sheet of plastic wrap. Mold into a cylinder shape until dough is 1 1/2 inches in diameter and cover with plastic wrap. Refrigerate for 30 minutes or until stiff. Okay to store overnight at this point or in the freezer. If you want to make cutout cookies, press dough into a disc in between two pieces of parchment paper and refrigerate.

Preheat the oven to 350 degrees. Slice off 1/4 inch slices of cookies and place about 1 inch apart on a parchment lined baking tray or baking sheet. Put back in refrigerator for 10 minutes if cookies start to get soft. Bake at 350 degrees for 6-8 minutes or until the edges begin to brown slightly. If making cookie cutouts, roll dough in between two pieces of parchment paper until 1/4 inch thick and cut into shapes. Refrigerate cut out dough for 10 minutes before baking.

Remove from oven and let cool on the baking tray for 2 - 3 minutes before transferring to a wire rack to finish cooling completely.