Keto Taco Seasoning
by KetoFocus.com
Spice it up! This homemade keto taco seasoning recipe is a must to have in your cupboard!
Toss out that taco seasoning packet! Easy homemade taco seasoning mix that is very low in carbs and loaded with flavor from the chili powder, cumin, paprika, garlic and oregano. This taco seasoning makes the BEST seasoning for keto tacos, low carb burritos, fajita and grilled chicken!
Keto approved – low carb taco seasoning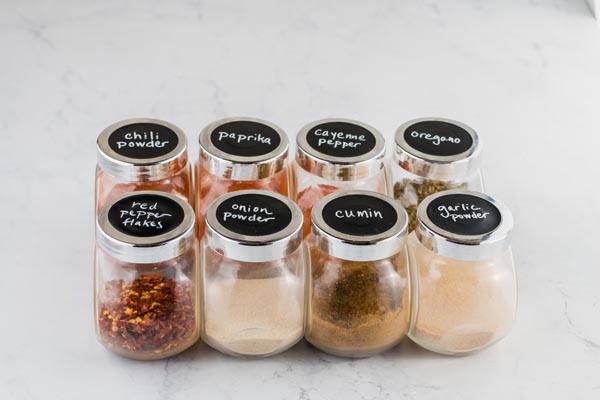 Get ready for "Taco Tuesday" again.
This recipe for homemade taco seasoning is designed to fit your low carb lifestyle. Most store bought taco seasoning mix can have over 4 grams of carbs per tablespoon. This recipe for keto taco seasoning has 1.6 grams of carbohydrates per tablespoon!
Not to mention, the taco seasoning packets from the store are loaded with fillers and preservatives. Making your own taco seasoning is just as easy as buying it from the store. Simply mix and you're set!
Keto Taco Seasoning Recipe Video
Subscribe to the KetoFocus YouTube Channel
With 100s of videos and millions of views, Ketofocus is one of the most popular Keto channels on YouTube.
Keto Taco Seasoning Mix Ingredients
1 tablespoon chili powder
1 ½ teaspoons cumin
1 teaspoon salt
1 teaspoon black pepper
½ teaspoon paprika
¼ teaspoon garlic powder
¼ teaspoon onion powder
¼ teaspoon crushed red pepper
¼ teaspoon cayenne pepper
¼ teaspoon oregano