Keto Avocado Toast
by KetoFocus.com
Creamy avocado smashed on toast
Keto Avocado Toast is a gluten-free, keto-friendly replacement for avocado toast. This recipe is made with low-carb bread, avocado, and topped with smoked salmon and capers. Creamy avocado on top of low carb bread is the perfect breakfast, light lunch, or snack any day of the week.
This keto avocado toast recipe wouldn't be complete without the perfect keto bread. You can easily make this bread yourself with 90-second keto bread or my almond flour keto bread recipe.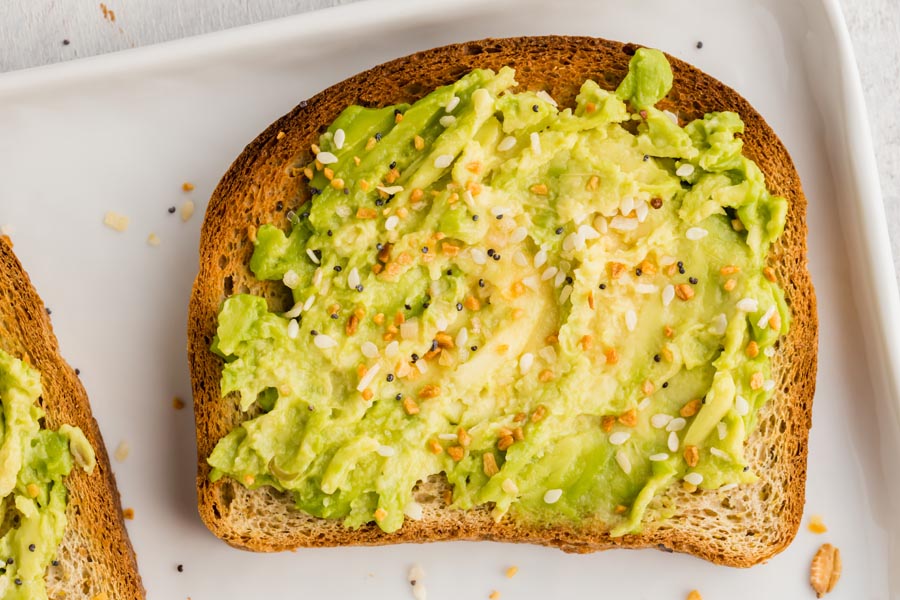 Since this dish can be made in just a few minutes, it's perfect when you don't have a lot of time but want to eat a healthy and filling meal. This dish fits wonderfully with a keto lifestyle and is easy to alter based on your tastes and preferences since you can customize it adding different toppings to your toast, like fried eggs.
You can make each person in your family their own low carb avocado toast with different toppings based on what they like best. This is the perfect customizable meal and the ideal on-the-go breakfast.
How to make avocado toast keto friendly?
You really only need to do one thing to make avocado toast keto, and that's to use low carb bread. You can make your own bread or buy a loaf at your local grocery store or an online retailer.
Here are the steps to make this toast:
Toast the keto bread.
Smash a piece of avocado on each slice.
Sprinkle the avocado with everything bagel seasoning.
Add smoked salmon and capers to each slice.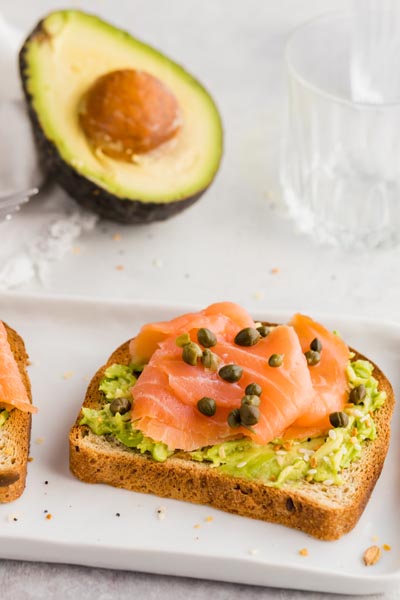 Key ingredients
This delicious keto avocado toast is made with just a few ingredients. You can swap the toppings out for your favorites as well.
Keto bread – Whether you make your own or purchase from the store, there are many low carb bread options to choose from. Some gluten free, some wheat based and they all vary in carbohydrate count. I have some of my favorites listed below the recipe.
Avocado – Use sliced avocado or smashed avocado on top of your toasted bread.
Smoked salmon – Adds protein and flavor to your avocado toast. Look for sugar free smoked salmon.
Capers – An optional ingredient, but pairs well with salmon.
Everything Bagel Seasoning – An avocado seasoning must have!
Keto Avocado Toast Recipe Video
Subscribe to the KetoFocus YouTube Channel
With 100s of videos and millions of views, Ketofocus is one of the most popular Keto channels on YouTube.
Keto Avocado Toast Ingredients
Keto Avocado Toast Directions
Toast two slices of keto bread in a toaster, under the broiler in the oven or in an air fryer.

Smash or slice avocado onto each slice of toasted bread. Sprinkle everything bagel seasoning.

To each slice, top with smoked salmon and capers if using.