Keto Bulletproof Coffee
by KetoFocus.com
Bulletproof coffee is the perfect meal to get you moving in the mornings. Also called Keto Butter Coffee, this is a rich, creamy coffee drink filled with healthy fats. Bulletproof coffee is made using grass-fed butter, MCT oil, and black coffee. It's the ideal fuel to make you "Bulletproof" the rest of the day.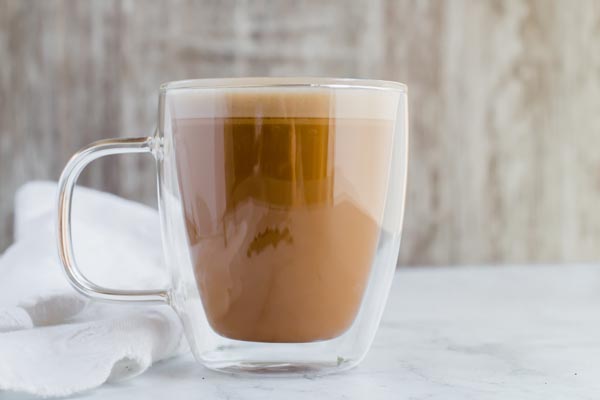 Bulletproof coffee is freshly brewed black coffee or espresso that is blended with grass fed butter and MCT oil to form a frothy, creamy coffee filled with lots of healthy fats to keep you full until lunch.
Also known as keto butter coffee, this recipe is popular among the keto diet followers as it contains a large amount of fats to keep you full until you next meal and keep you in ketosis.
Keto Bulletproof Coffee Recipe Video
Subscribe to the KetoFocus YouTube Channel
With 100s of videos and millions of views, Ketofocus is one of the most popular Keto channels on YouTube.
Keto Bulletproof Coffee Ingredients
8 ounces of fresh brewed coffee or espresso
2 tablespoons unsalted, grass fed butter
1 tablespoon MCT oil or coconut oil