Keto Sloppy Joes
by KetoFocus.com
Keto sloppy joes are delicious and great to make for a quick weeknight dinner! This low carb recipe is idea for busy families because it is easy and it is usually loved by the whole family!
Low carb keto sloppy joes recipe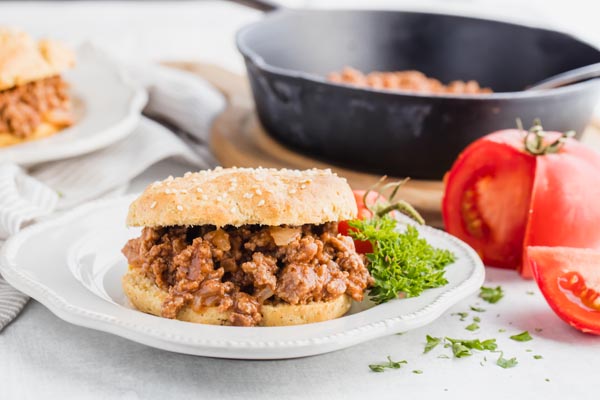 Keto sloppy joes are a great skillet low-carb dinner to make for the whole family. Sloppy Joes definitely make a delicious meal which is loved by a lot of people, even kids. They might be a little bit messy due to the saucy mixture but they are still very family friendly and you can cook one meal for the whole family. No one will be complaining about having keto sloppy joes for dinner!
It might even easily become one the most requested meals in your house! These keto sloppy joes are amazing as they are savored by both meat lovers and also by picky eaters!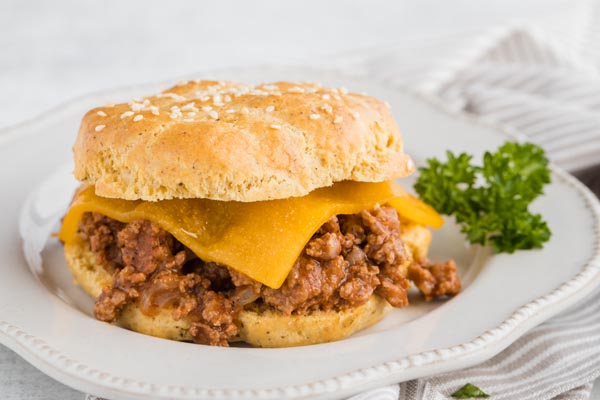 Keto Sloppy Joes Recipe Video
Subscribe to the KetoFocus YouTube Channel
With 100s of videos and millions of views, Ketofocus is one of the most popular Keto channels on YouTube.
Keto Sloppy Joes Ingredients
2 tablespoons avocado oil or olive oil
¼ cup finely chopped onion
½ teaspoon salt
2 cloves garlic, minced
½ teaspoon chili powder
1 pound ground beef
½ teaspoon monk fruit blend sweetener (optional)
½ cup tomato puree or tomato sauce
2 tablespoons sugar-free ketchup
½ cup water
½ teaspoon hot sauce
keto hamburger buns or use a lettuce wrap
Keto Sloppy Joes Directions
Heat oil in a large skillet over medium-high heat.

Add onion and salt. Cook until onions have softened (about 5 minutes).

Add ground beef and cook for about 1-2 minutes or until just pink.

Stir in garlic, pepper, chili powder, monkfruit, unsweetened ketchup, tomato puree, water and hot sauce.

Simmer for about 8 minutes or until the sloppy joe sauce has slightly thickened.

Pour on top of a keto hamburger bun.