Creamy Keto Pumpkin Spice Latte
by KetoFocus.com
The holy grail of all things pumpkin flavored is this keto pumpkin spiced latte! Grab a sweater, cozy up to the fire and sip on this creamy low carb pumpkin spiced latte.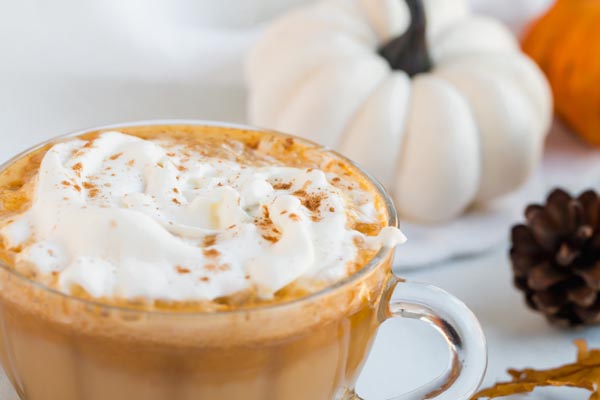 Pumpkin everything season is here! And so it the Pumpkin Spice Latte. For me, it marks the transition from shorts and sunblock to sweaters and Hunter Boots.
This recipe for keto pumpkin spice latte is creamy, frothy and reminds me of the Starbucks version. A good low carb pumpkin spice latte is loaded with healthy fats to keep you full throughout your morning or mid-afternoon. I like add MCT oil into my pumpkin spice latte to give me extra energy to get through my busy back to school mornings.
Keto Pumpkin Spice Latte Recipe Video
Subscribe to the KetoFocus YouTube Channel
With 100s of videos and millions of views, Ketofocus is one of the most popular Keto channels on YouTube.
Keto Pumpkin Spice Latte Ingredients
2 cups of freshly brewed coffee or espresso
4 tablespoons 100% pumpkin puree
2 tablespoons unsalted butter or 4 tablespoons heavy cream
1 tablespoon MCT oil
1 tablespoon erythritol or monk fruit
½ teaspoon vanilla
1/2 teaspoon pumpkin pie spice