Easy Homemade Keto Avocado Mayo
by KetoFocus.com
Delicious and healthy, keto avocado mayo is a great condiment to make sandwiches tastier, sauces thicker, dips more tempting, and marinated chicken flavorsome. It is also quick to make in less than 10 minutes, with ingredients available in any ordinary home kitchen.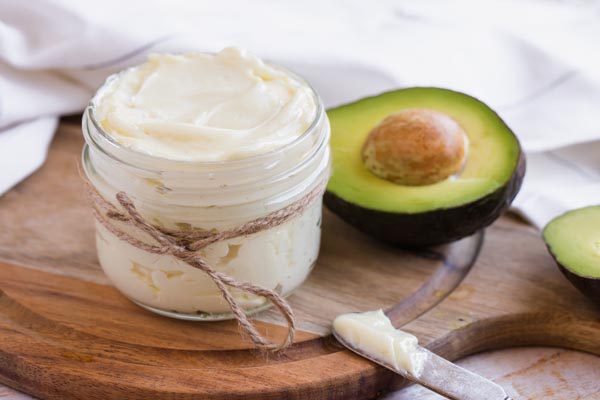 Compared to the regular mayo, the keto avocado mayonnaise is a low carb condiment with healthy fat that you can enjoy without worry. The oil also gives it a thick, creamy consistency that feels great on the tongue. Even better, the neutral flavor of this keto mayo makes it super-versatile, more than just a sandwich spread for your keto sandwiches, and a must-have in every kitchen.
Because the taste isn't too over-bearing, you can use it to make a dish healthier, and the kids will not even notice. All you need to make this healthy-yummy condiment is egg yolks, lemon juice and avocado oil.
Why is mayonnaise made with avocado oil better than mayo made with canola or vegetable oils?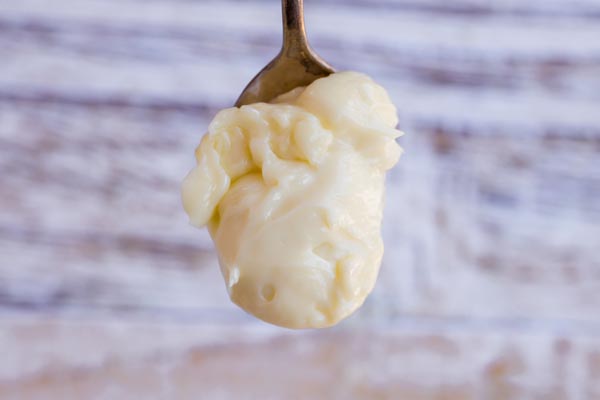 Avocado oil creates the best-tasting keto mayonnaise. Rich in Oleic acid and antioxidant Lutein, it offers health benefits and makes a great staple condiment.
Canola oil and vegetable oils are often made with genetically-modified crops (also called rapeseed) and is best-avoided. The same holds true for soybean oil too. All can be oxidized easily and go rancid pretty quickly when exposed to heat, light, and oxygen, promoting inflammation in the body when consumed.
Keto Avocado Mayo Recipe Video
Subscribe to the KetoFocus YouTube Channel
With 100s of videos and millions of views, Ketofocus is one of the most popular Keto channels on YouTube.
Easy Homemade Avocado Mayonnaise Ingredients
2 egg yolks (room temperature)
2 tablespoons lemon juice
2 tablespoons water
1 1/2 teaspoons salt
2 cups avocado oil
Easy Homemade Keto Avocado Mayo Directions
Add yolks, lemon juice, water and salt to a food processor and pulse to combine.

Very, very slowly drizzle in avocado oil while the food process is running. Continue adding until all the oil is incorporated. If your emulsion breaks see tips below on how to troubleshoot.