50 Keto Carnivore Recipes
Page 5 of 5
The carnivore diet is a way of eating where you only eat animal products – meat, eggs, organs. Strict carnivores eat only beef, water and salt. Others will allow animal based products like jerky, pork rinds, cheese, cream and dairy in their version of the carnivore diet. Whether you are someone that is strict carnivore or like to mix up elements of the carnivore diet and keto diet (aka ketovore), here is a collection of different meat based animal recipes for you.  You can customize these recipes to adjust for your level of carnivore. Adding or omitting dairy and spices/seasonings.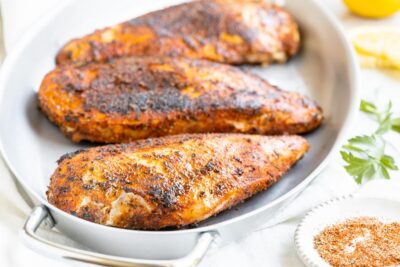 18 Mins
Blackened Chicken
This easy blackened chicken recipe boasts a robust charred Cajun spice blend that enveloped the tender, juicy chicken breast when cooked quickly over...
See the Recipe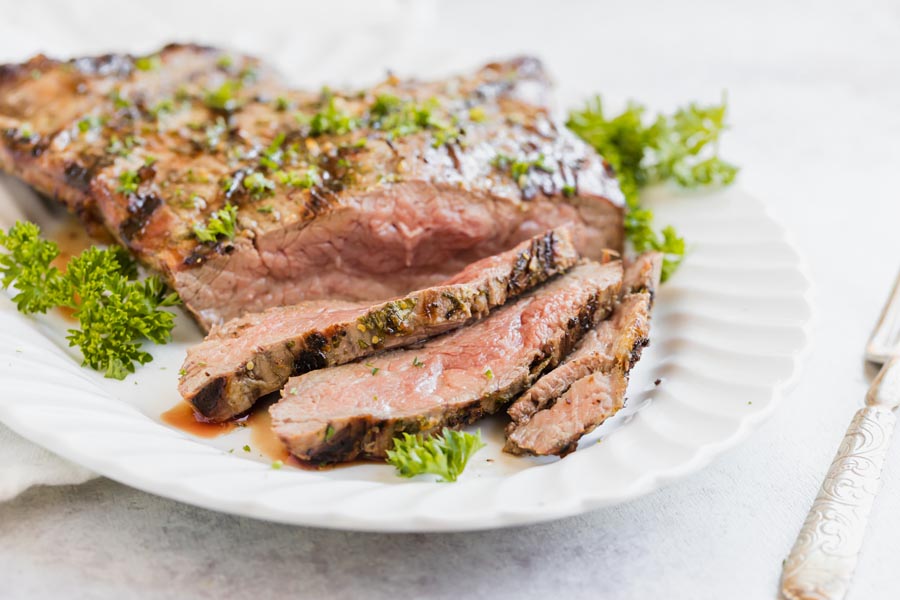 18 Mins
Grilled Flank Steak
For a tender, juicy steak that you can BBQ in less than 10 minutes, make this grilled flank steak recipe. Marinated in a tangy, aromatic mustard herb...
See the Recipe